The due date for our 3rd quarter Book Report Projects is approaching. All reports should be turned in by Monday, April 9. I have been so impressed as this quarter, the 4th graders have been requesting meetings to discuss their book and project sections with me, as opposed to me having to hunt them down! This demonstrates that they are planning ahead and taking initiative with their long-term assignments. I'm so happy to see this level of organization and foresight! I am sending home a new copy of the assignment sheet and rubric for your reference. If your child needs help remembering which categories they have already completed, they may meet with me and I'd be happy to review my notes with them. As a reminder, there will be no 4th quarter book report assignment. This is reflected on the paper coming home.
Math Project assignment choices are also coming home today. While I intended to set a due date before the 3rd quarter ends, our curriculum did not lend itself to a fair timeline in which that would work out. That being said, these math project grades will be on the 4th quarter report cards. We will have an additional 4th quarter project assignment, but it will be far less intensive than the project assignments coming home today.
Your 4th grader has been working on writing a letter to their Chinese pen pal. Mr. Qiao will be sending the letters to China over spring break. Therefore, all letters must be turned in by Friday at the latest. If your child will not be in school on Friday, their letter must be turned in on Thursday (not here on Thur/Fri, letter turned in on Wednesday…). The letter assignment is not complete until it is in an envelope that Mr. Qiao provided with our Bell School address and the address of the pen pal's school. I have attached an image of directions for your child to follow while they are working on this at home that Mr. Qiao had displayed during class time.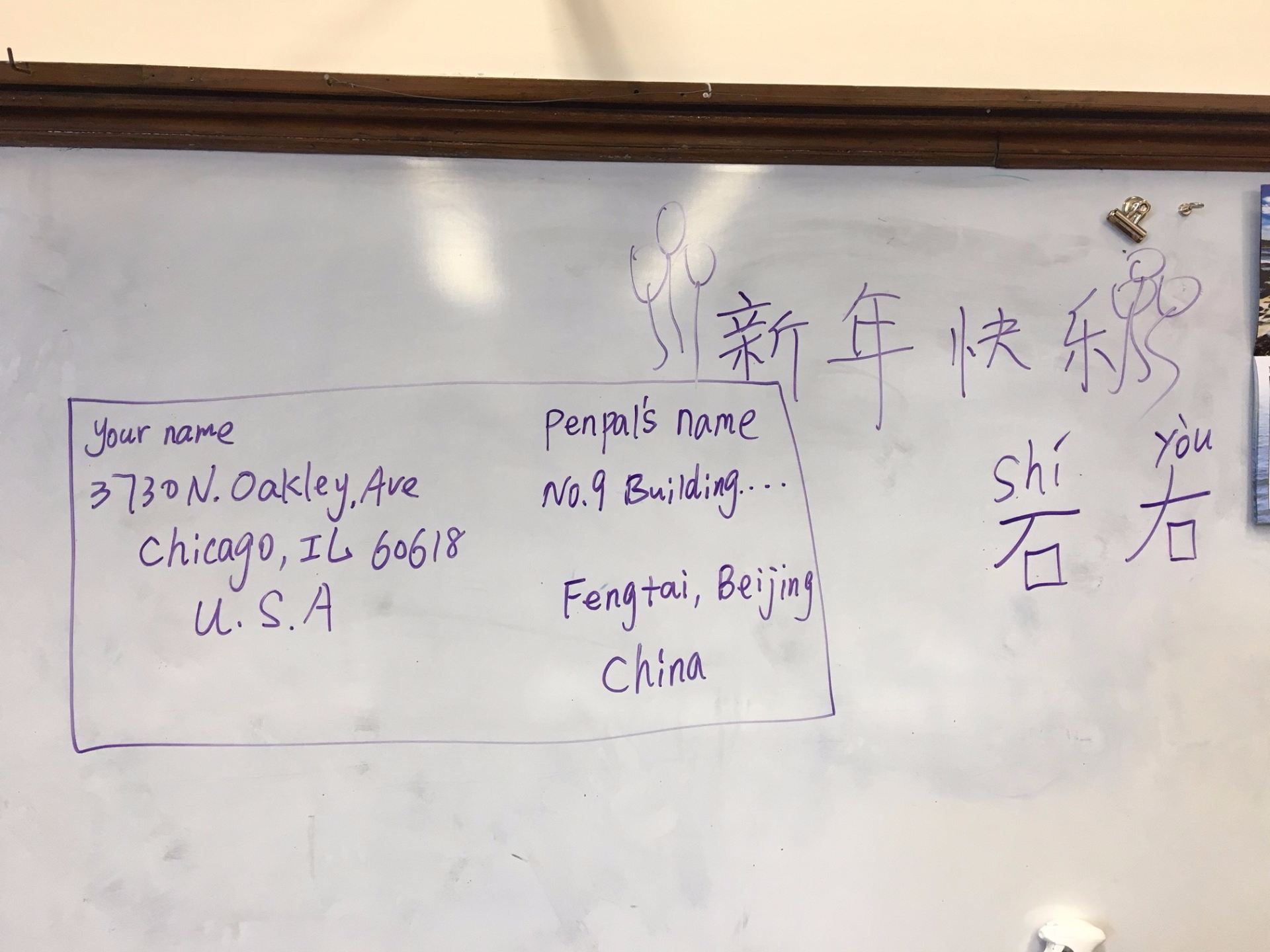 There is a music assembly in which your 4th grader will be performing this Thursday. Parents are invited to attend the 1:30 pm show in the auditorium. Your child will need their recorder at school on Wednesday for rehearsal and on Thursday for the performance.